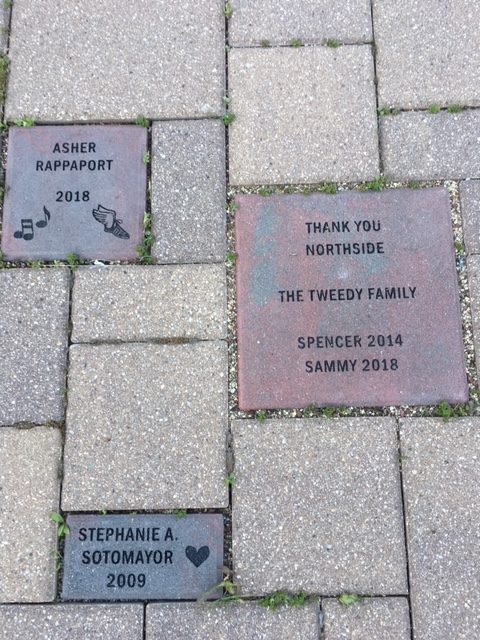 Honor your Northside student with an engraved brick on the walkway to our Celestial Garden. Bricks can be engraved with his or her name, graduation year, short quote, and icon. Your engraved brick will be an abiding reminder of your student's time at NCP.
To order:
1. Decide on brick size.
4" x 8" = $50
8" x 8" = $100
12" x 12" = $150
2. Download the appropriate order form and complete it.
3. Scan the completed order form and email it to friendsofnorthside2@gmail.com.
4. Pay online via credit card.