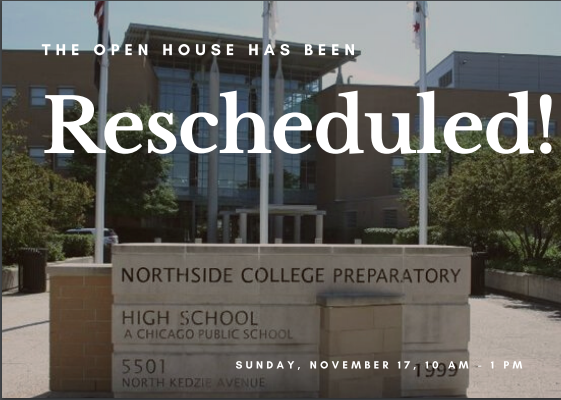 The Northside College Prep Open House has been rescheduled for Sunday, November 17 from 10:00 am – 1:00 pm.
We are in need of many adult volunteers to work this busy but super-fun event. Parents help answer questions and direct crowds in the gym, outside and all over the building. Please click HERE to learn about CPS Volunteer Requirements.
Sign up here to volunteer.
Sign up here to donate snacks for the students.